Welcome to this super-quick Procreate tutorial video (at bottom of post), where I'm going to show you how I create a seamless repeat pattern for fabric and products on Spoonflower and Redbubble.
To get started, you'll need an iPad or a tablet with Procreate installed. Let's break down the steps:
Step one:
Design the image or graphic that you want to seamlessly repeat. Get creative and let your imagination run wild!
Step two:
Turn on snapping in the direct selection tool menu. You'll find it tucked away at the bottom left of the direct selection menu when you choose that tool. Snapping makes things easier and more precise.
Step three:
Duplicate your object or the group layers that contain your object and place them strategically. Pop them into all four corners, both sides and the top and bottom. We want that pattern to flow seamlessly!
Step four:
Time to fill in those white areas and bring your design to life. I personally like to resize, rotate, and flip my main image until I've covered most of the white spaces. But here's the fun part—sometimes, I get creative and draw new small graphics to fill in the remaining white areas. It adds a touch of randomness to the seamless pattern. Check out the video to see how it's done!
Step five:
Now that your masterpiece is ready, it's time to upload it as a PNG file to either Spoonflower or Redbubble. Make any adjustments you need to perfect your end product.
I hope you found this video helpful and got some great insights! There's plenty more to come, so stay tuned for more exciting tutorials. Oh, and don't forget to swing by my Spoonflower shop or my Redbubble shop when you have a moment. You'll find loads of amazing designs waiting for you there!
Enjoy the video and happy creating!
From Spoonflower's Fill-A-Yard Option
Hey there, quilting enthusiasts! Today, I want to share with you a fantastic way to create a quick quilt using Spoonflower's Fill-a-Yard fabric option. This tutorial is complete with step by step instructions and a video at the end. Spoonflower is an amazing online platform that not only offers a wide range of fabric designs but also supports independent artists and small businesses. So, by diving into this project, you're not only crafting a beautiful quilt but also contributing to a thriving creative community. Let's get started!
Step 1: Create or Choose a Collection (Use the Collection from Video)
To begin, you have two options. You can either create your own collection of designs or explore the profiles of indie artists on Spoonflower and select a collection that catches your eye. Take your time to browse through the stunning array of patterns and illustrations until you find the one that speaks to you and complements your vision for the quilt.
Step 2: Select the Fill-a-Yard Option
Once you've discovered your desired collection, it's time to bring your quilt to life. Spoonflower offers a Fill-a-Yard option, which allows you to choose the fabric designs you want to include in your yard. This feature enables you to mix and match patterns, creating a unique and personalized quilt that truly reflects your style.
Step 3: Choose the Layout
The next step involves selecting the layout for your fabric. Spoonflower provides various layout options, allowing you to arrange the designs in a way that suits your quilt design. Whether you prefer long and skinny strips or neat squares, there's a layout option that will perfectly complement your project. Take some time to experiment and visualize how the patterns will interact with each other.
Step 4: Decide on the Quantity
After finalizing the layout, it's time to order your predesigned quilt. The design you have chosen predetermines, how many yards of fabric you'll be receiving.
Step 5: Shop for backing fabric and filler
You can purchase your backing fabric on Spoonflower or proceed to another website or craft store to purchase the required supplies. You will need the same amount of yards and the same width the fabric to easily complete your quick quilt.
Step 6: Place Your Order and Get Creative!
Once you've made all the necessary decisions, it's time to place your order and let the magic happen. Spoonflower will print your chosen fabric designs onto high-quality fabric, ensuring excellent color vibrancy and durability. Once your fabric arrives, all you have to do is attach the filler and backing fabric, and then stitch around the squares to create a quick quilt.
So there you have it, a step-by-step guide to creating a quick quilt using Spoonflower's Fill-a-Yard fabric option. Remember, by utilizing this service, you're not only embarking on a fun and creative project but also supporting independent artists and small businesses. Happy quilting!
Visit Beth Erickson Designs Spoonflower shop for more beautiful fabric designs. Want a custom piece of fabric designed, contact me.
Check out our bumble bee prints for fashion, statement pieces and home decor. If you love these prints then you will love the free cell phone wallpaper download at the end of this post!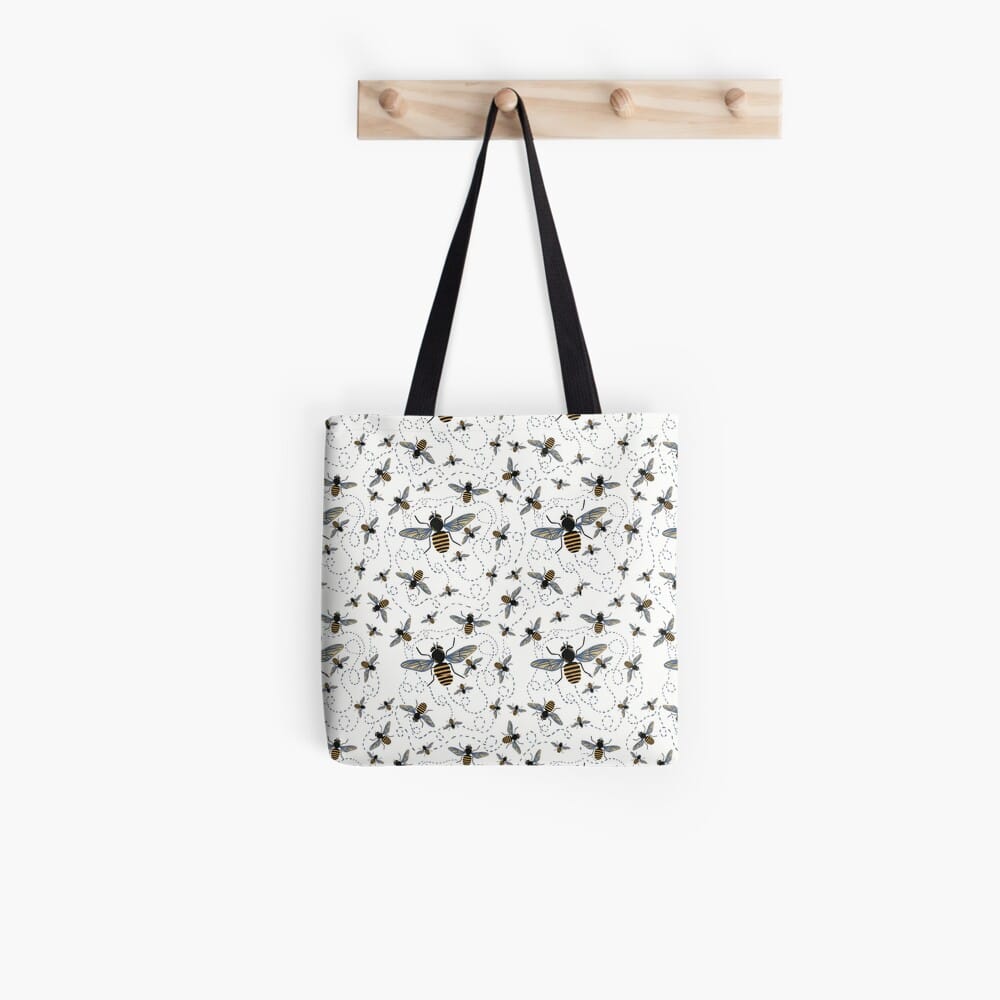 Choose from clothing, cell phone cases, journals, home decor items and and much more
Make sure to check out our matching fabric for creating your own products at Spoonflower.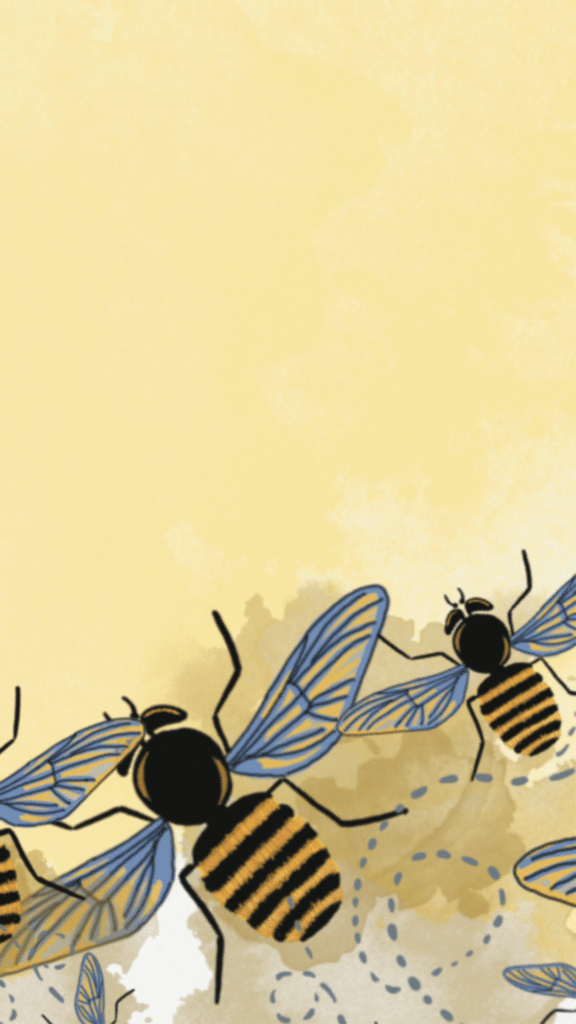 Download this free wallpaper (three different versions of each png and jpeg included) in a compressed zip file for your phone and be sure to check out the matching cellphone cases above!
This new leaf scatter design in teal and green is seamless and perfect for your cell phone cover, cellphone wallpaper, home decor and more! Create a comforting oasis at any location with these calming colors and soothing imagery.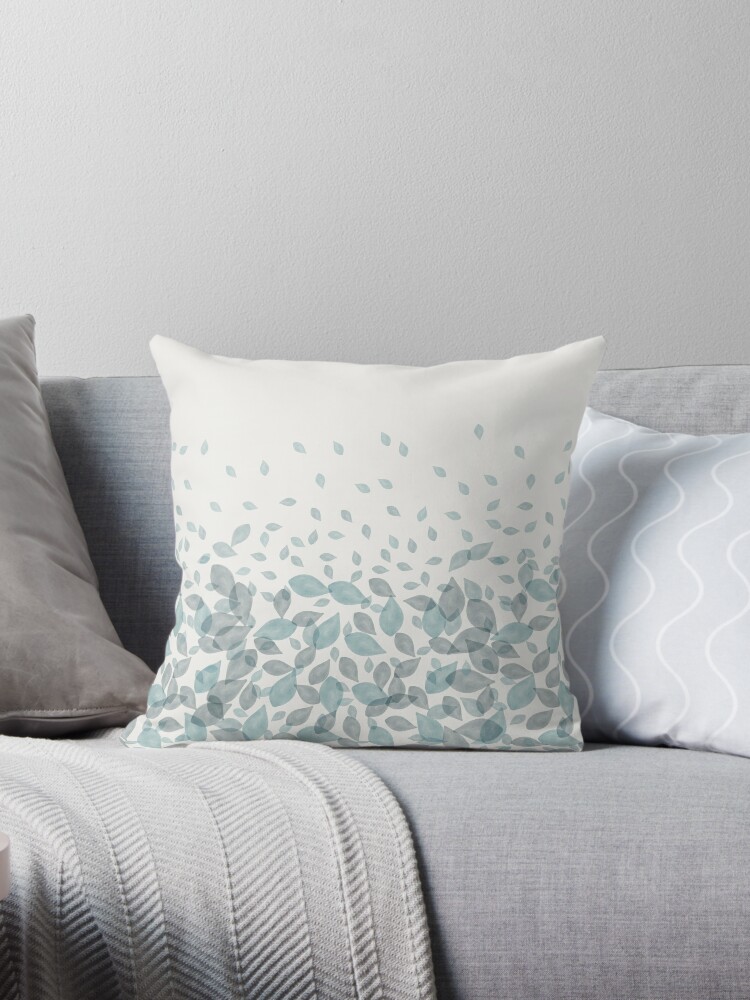 Choose from clothing, cell phone cases, journals, home decor items and statement pieces!

This same design is soon to be on sale printed on fabric in our Spoonflower shop!

Download this free design as a wallpaper for your phone in either jpeg or png file and be sure to check out the matching cellphone cases above!
Wallpaper has long been a popular choice for adding style, texture, and personality to our homes. However, the traditional process of applying wallpaper can be time-consuming and messy. Thankfully, peel-and-stick wallpaper has emerged as a convenient alternative that offers numerous benefits. In this blog post, we will explore the advantages of using peel-and-stick wallpaper to transform your living spaces.
1. Easy Installation
One of the primary advantages of peel-and-stick wallpaper is its effortless installation. Unlike traditional wallpaper that requires glue and a dedicated application process, peel-and-stick wallpaper is self-adhesive. Simply peel off the backing and stick it to a clean, smooth surface. This makes it an ideal option for those who want to tackle a DIY project without the hassle.
2. Mess-Free Application
Say goodbye to messy glue, paste, and water trays! Peel-and-stick wallpaper eliminates the need for extra supplies and creates minimal mess during installation. Since there's no wet adhesive involved, you won't have to worry about accidental spills or stains. This makes it a great choice for renters or anyone looking for a temporary decor solution that can be easily removed without leaving residue.
3. Versatility
Peel-and-stick wallpaper comes in a vast array of designs, patterns, and textures, allowing you to unleash your creativity and personalize your space. Whether you prefer bold and vibrant patterns or subtle and understated designs, you'll find plenty of options to suit your taste. It's an excellent way to experiment with different styles and change the ambiance of a room without committing to a long-term design.
4. Damage-Free Removal
When it's time for a change, peel-and-stick wallpaper can be removed without damaging the underlying surface. Traditional wallpaper removal often involves scraping, steaming, and potential damage to walls. With peel-and-stick wallpaper, simply peel it off from one corner and slowly remove it, leaving your walls intact. This makes it an ideal choice for rented spaces or homeowners who frequently update their interiors.
5. Freedom To Change
Peel-and-stick wallpaper allows you the freedom to change rooms as often as you like. it's easy to install and remove, you won't have to hire professional help or invest in expensive tools. Its versatility allows you to transform a room on a budget, giving you the freedom to experiment with color, texture, or pattern. Peel and stick wallpaper has revolutionized the way we decorate our homes, providing a convenient, mess-free, and versatile option for adding personality and style to any room. With its easy installation, damage-free removal, and cost-effective nature, peel-and-stick wallpaper is a game-changer in the world of interior design. Check out these peel-and-stick wallpaper options:
Learn more about all the places you can shop Beth Erickson's functional art designs here.
Wall tapestries have been used for centuries as a form of decorative art, and they continue to be a popular choice for homeowners looking to add some flair to their interior design. Not only do tapestries provide a beautiful and unique visual element to a space, but they can also serve practical purposes such as covering wall defects and being easy to update for each season. In this blog post, we'll explore some of the uses of wall tapestries in home decor and how you can incorporate them into your own design scheme.
1. Add Color and Texture
One of the most obvious uses of wall tapestries in home decor is to add color and texture to a room. A tapestry can serve as a focal point or accent piece, bringing life to an otherwise plain or neutral space. When choosing a tapestry, consider the color scheme of the room and select a piece that complements or contrasts with the existing colors.
2. Create a Seasonal Feel
Wall tapestries can also help to a seasonal and welcoming atmosphere in a home. Hanging a tapestry in a living room or bedroom can help to soften the look an feel of the space and make it feel more comfortable and inviting. Additionally, tapestries with warm colors can help to promote relaxation and reduce stress levels.
3. Serve as a Headboard or Bed Canopy
For a unique and eye-catching bedroom design, consider using a tapestry as a headboard or bed canopy. This can be particularly effective in smaller bedrooms where a traditional headboard may take up too much space. A tapestry with a bold pattern or striking colors can create a dramatic focal point in the room and add an element of whimsy and charm.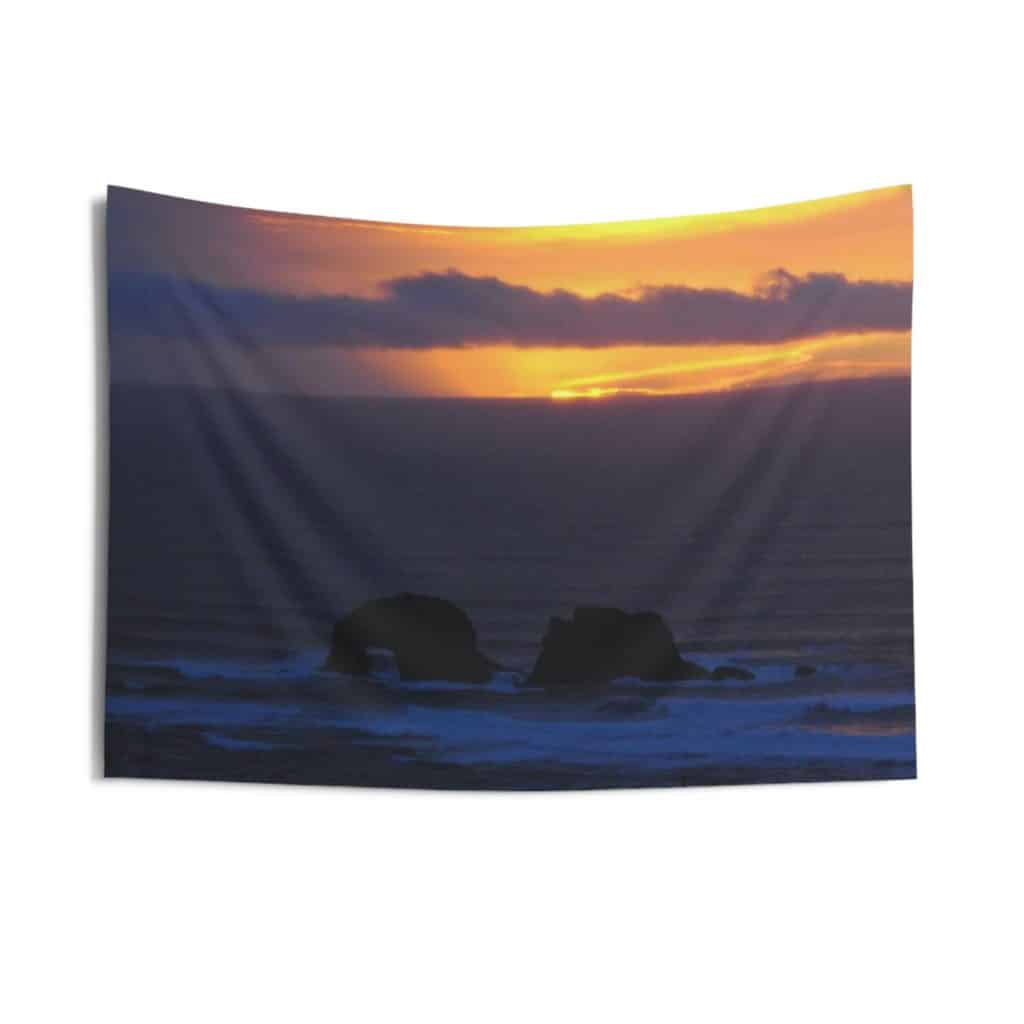 4. Hide Imperfections
Wall tapestries can also be used to hide imperfections or blemishes on walls. If you have a wall with chipped paint, stains, or other unsightly marks, a tapestry can serve as a stylish and effective cover-up. This is a particularly useful technique in rental properties where you may not be able to make permanent changes to the walls.
In conclusion, wall tapestries are a versatile and beautiful addition to any home decor scheme. Whether you're looking to add some color and texture, create a seasonal atmosphere, or hide imperfections, there's a tapestry out there to suit your needs. So why not explore the many different styles and designs available and see how you can incorporate a wall tapestry into your own home? You can visit Beth Erickson Wall Art today and shop for many options.
Metal signs and wall art are a great way to add a touch of style and sophistication to your indoor and outdoor spaces. Not only do they add aesthetic value, but they are also durable and long-lasting, making them a great investment for any homeowner or business owner.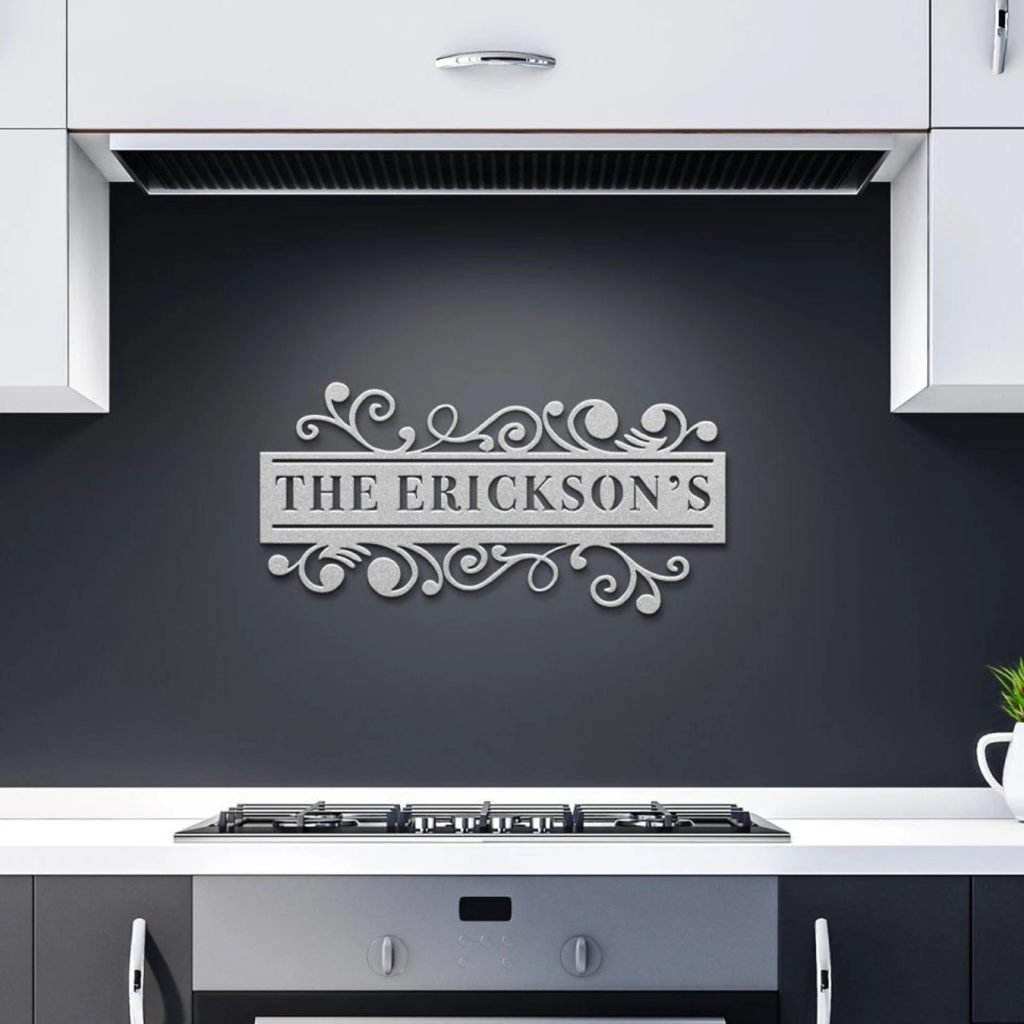 Indoor Metal Signs
Indoor metal signs are perfect for adding a touch of character to any space, from the living room to the kitchen. They can be used to display inspiring quotes, company logos, or any other message that you want to convey. Metal signs can be made from a variety of materials, including aluminum, copper, and stainless steel, and can be customized to meet your specific needs. They are also easy to hang and maintain, making them a great addition to any home or office.
Outdoor Metal Signs
Outdoor metal signs are an excellent way to promote your business or showcase your personal style. They are commonly used as business signs, address signs, or garden signs. Outdoor metal signs are built to withstand harsh weather conditions, such as rain and sun exposure, which makes them a great investment for any business or homeowner. They are also easy to clean and maintain, ensuring that they remain looking great for years to come.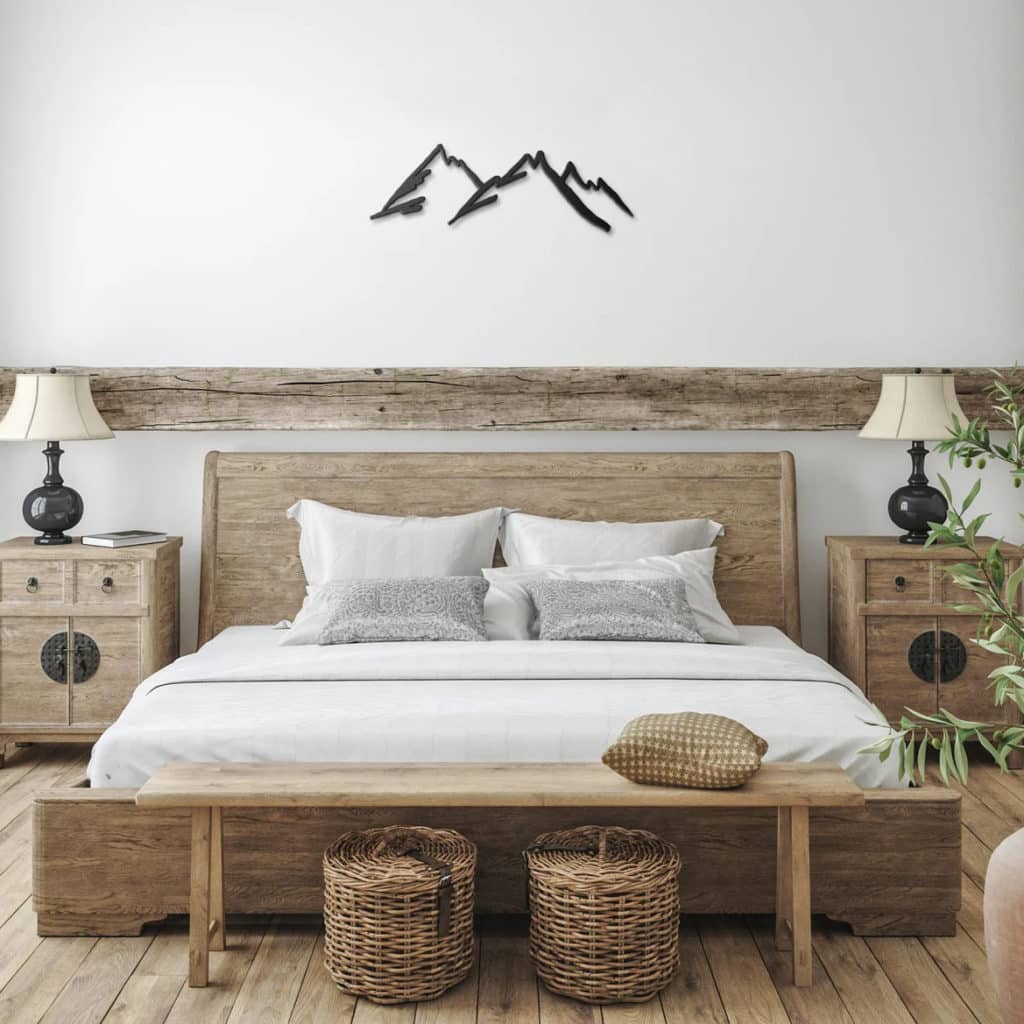 Metal Wall Art
Metal wall art is a fantastic way to add a touch of sophistication and elegance to any indoor or outdoor space. They come in a variety of shapes, sizes, and designs, making it easy to find one that matches your personal style. Metal wall art can be used to create a focal point in any room, from the living room to the bedroom. They can be hung alone or used in combination with other wall art, such as paintings or photographs. In conclusion, indoor/outdoor metal signs and metal wall art are a fantastic way to add style and sophistication to your home or business. Whether you're looking to promote your business, showcase your personal style, or simply add a touch of character to your living space, metal signs and wall art are a great investment. With a variety of materials, designs, and customization options available, it's easy to find the perfect metal sign or wall art to match your personal style.
Shop these ideas and more at Beth Erickson Wall Art on Etsy.
Hello my friends! Today I want to give you some steps to make your own pallet board distressed sign! You see them in all the home décor and craft stores. You look at them, you think about them, an then you say, "I could make that!" But do you ever take the time to do it? Well, I have finally done it and found it was a very simple process!
I recently decided that the light blue guest bathroom in my house should be decorated in a beach theme. Everything I have been seeing in the craft stores revolving around a beach theme contained colors that would blend perfectly in my bathroom and I love all the signs and sayings that go with the idea of the beach. But of course being a crafter, my first thoguht is "I can make that!" My first idea to begin my beach themed bathroom was to make a sign that says "Life is better in flip flops!" I love my flip flops. I am always sad when I have to put them away for the winter. So, this saying is perfect for me. I also love the rustic distressed pallet board signs you are seeing everywhere, so I decided to combine the two.
The following tutorial will guide you through all the steps to complete a distressed pallet board sign.
Supplies:
Small strips of wood (as seen in photos)
Wood Glue or Small Nail Gun
Chalk Paint in appropriate colors (I used Plaid Home Decor Chalk Paint from Hobby Lobby)
Paint brushes
Paint Pen (optional)
Vinyl Stickers (Optional)
Step One: Find pallets pieces you want to use for your sign, decide how much space you need and find boards that fit your needs.
Step Two: Sand your boards to remove rough edges and surfaces. Until you like the feel of them.
Step Three: Paint the boards with your chosen colors of chalk paint and let dry completely.
Step Four: Sand again in random areas to remove some of the paint on the corners and the middle of the boards to give it the "distressed" feeling.
Step Five: Attached the boards to one another using small strips of wood and a small nail gun or wood glue. (I purchased mine at the craft store and cut to size)
Step Six: Using a color that will stand out on your background color, paint your words using an appropriate brush or paint pen. Another option at this point is to purchase a vinyl sticker from an online vendor that is customized to your needs instead of painting your words or embellishments. I used a paint pen for my wording and purchased my flip flop sticker from Stickers by Stephanie on Etsy (www.StickersbyStephanie.etsy.com), which made adding an embellishment to my sign very simple! Stephanie's vinyl sticker worked great and was easy to apply. I felt her prices were reasonable and that she had a good turn around time. I would definitely purchase from her again. I chose to cut my vinyl sticker into two pieces so that I was able to position it better and it made applying it much easier. Make sure when you apply your vinyl sticker that the area is clean and free of dust. This will allow the sticker to adhere better.
Tip: When using a paint pen, depending on your colors you may have to go back over your wording several times until you think it is readable. My white paint pen was not showing up very well, so I continued to coat my letters until they stood out the way I wanted them too.
Step Seven: Attach your saw-tooth picture hanger to the back side and hang.
See its that easy! Seven simple steps and you have your own custom distressed pallet sign! Of course you could also just purchase one if you don't want to go to all that trouble. If so visit Lettera Nero Designs (www.LetteraNeroDesigns.etsy.com) or search on Etsy (www.etsy.com) to see some signs that are available.
Thank you for reading my blog and be sure to check out my Etsy store at www.bethannericksondesigns.etsy.com and follow me on Facebook, Instagram and Pinterest.