Its 2020 and it's in the middle of the Coronavirus pandemic, we have been ordered by our Governor to "Stay Home & Stay Healthy". Not only did this mean quite a bit of change for my work life, but changes in my free time and my daily commitments. This was not an easy change, I struggled with feeling like I couldn't go places and do things that I wanted to do. I struggled with being home for weeks on end and only seeing my husband and parents (who live next door.)
But this time was also a blessing for me! It gave me time that I had not had in quite a while to explore art again. Which lead me to brush pens and then to watercolors that I have had sitting around for years!
I started watching videos online about how to watercolor, the best paint and brushes to buy. Then I started trying out the techniques I had seen online. My first though was, I am not sure why I am trying this, I have never liked watercolors, nor was I ever any good at it. But my first few brush strokes after watching some videos were rather good. So, I started branching out, finding ideas to paint and just taking a stab at it! Success!
I was able to complete a few very small paintings and then move right into some larger compositions. I invested in some good watercolor paper and off I went!
Here are some of most recent successful paintings. You can purchase prints of these paintings on Fine Art America or on products at Zazzle.com.
Wild Flower Watering Can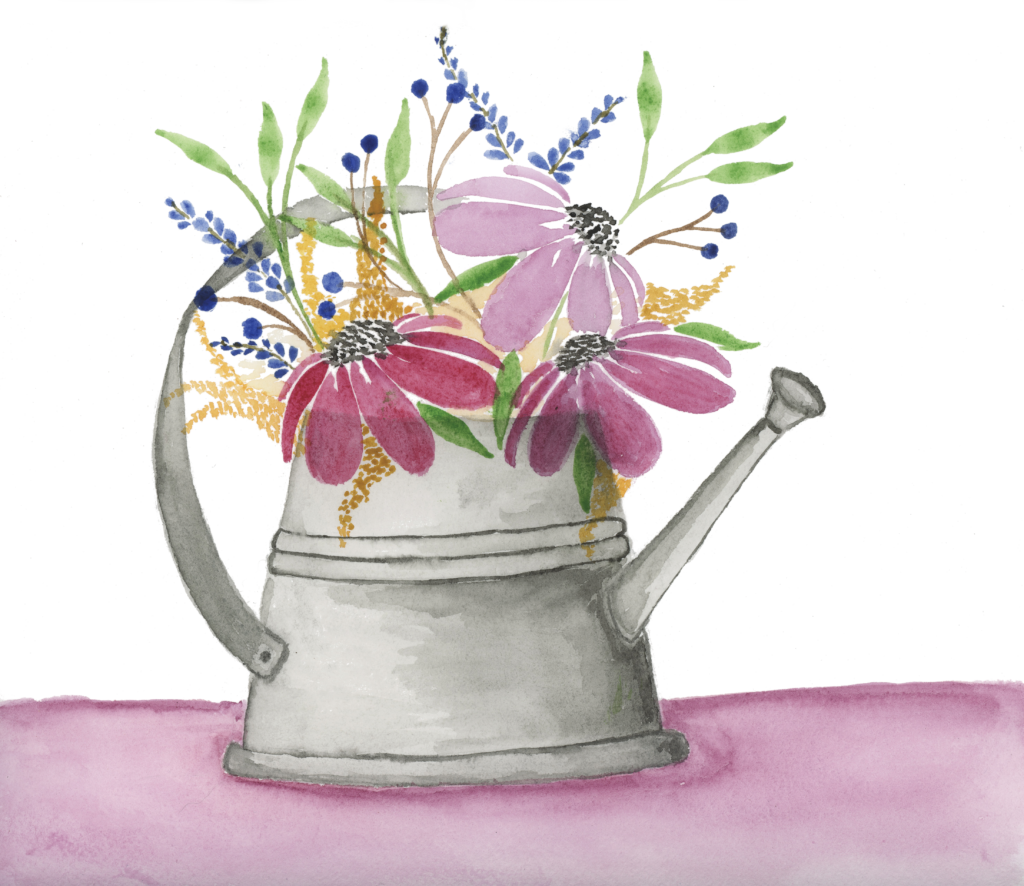 Off To The Flower Market To purchase prints or products with this image click the image above. To see more of my artwork visit Fine Art America or Zazzle.
Watch for more post on my favorite watercolor supplies and brushes!
Enjoy!